Screenshots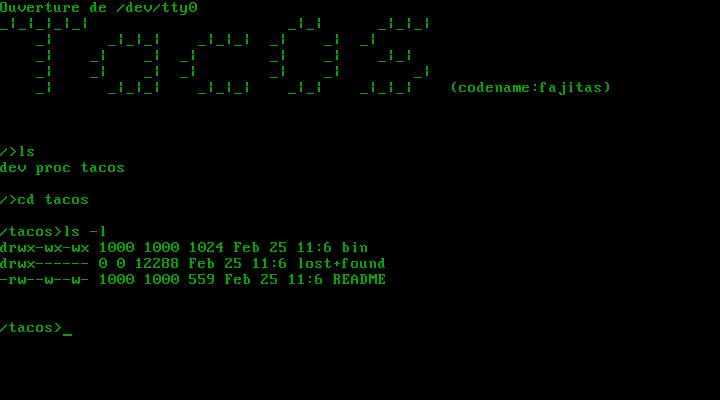 Mishell running on the virtual terminal /dev/tty0. One can see the VFS and a disk formatted in Ext2 and mounted in /tacos.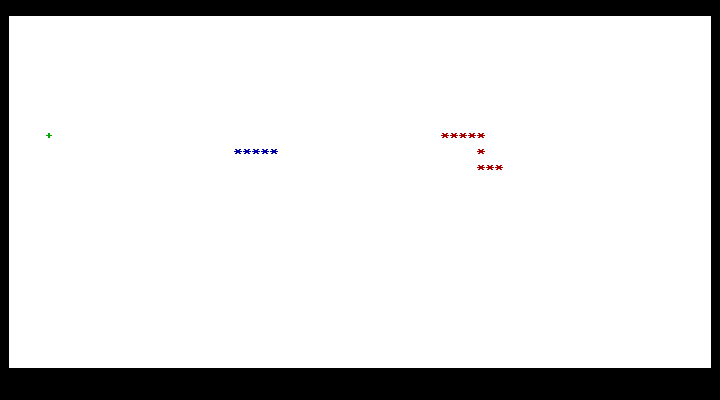 Snake application controled with the keyboard. This is a example of the possibility of deactivateing the echo and the canonical mode of the terminal.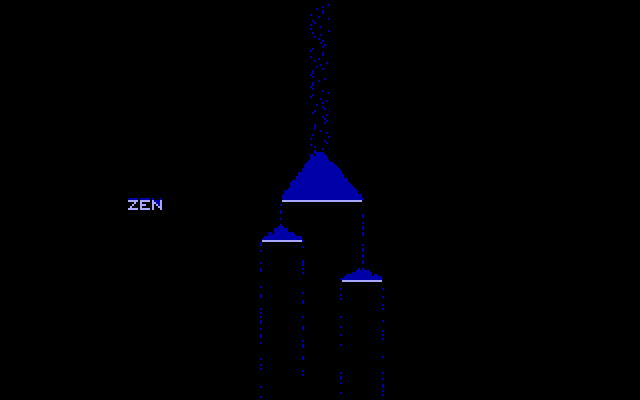 Graphical application "zen_graph", showing the graphic mode (here 320x200).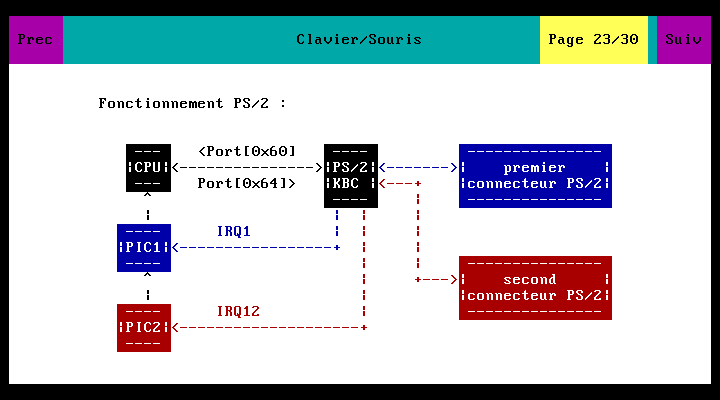 Extract of the project presentation, running on TacOS itself.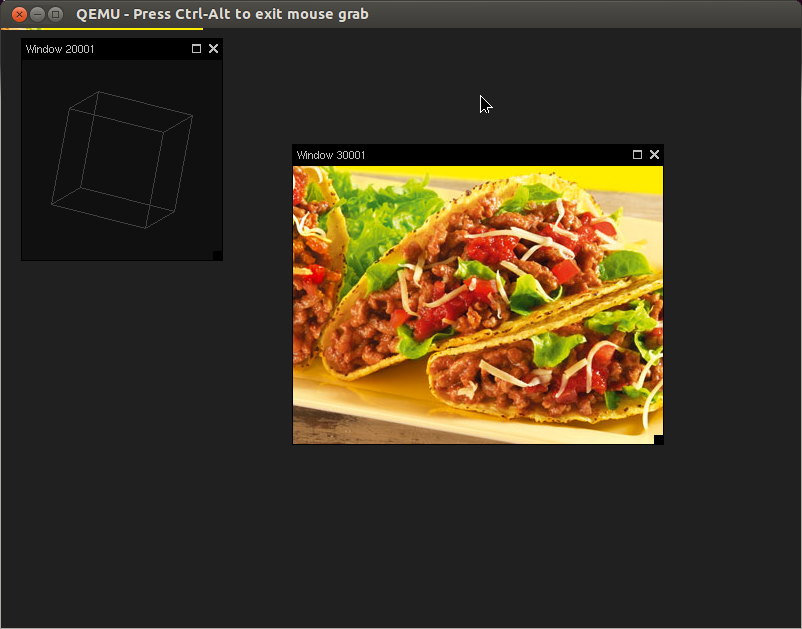 Graphical applications running on the Pr0n server.